Invited as artists in residence at the Théâtre La Chapelle, the Farine Orpheline collective set up a media laboratory to explore and develop children's abilities in design, rhythm, sound and video.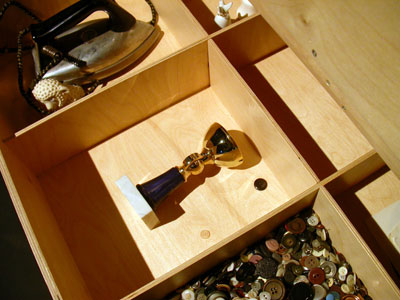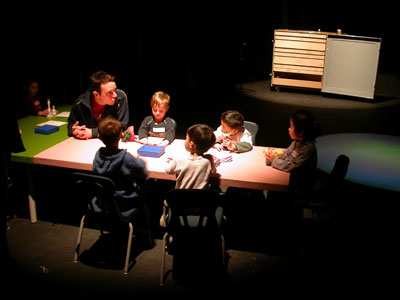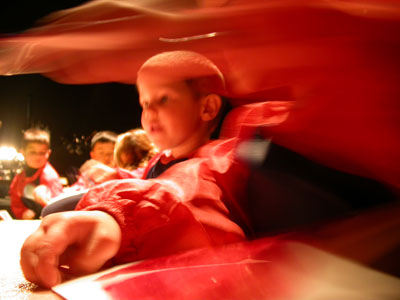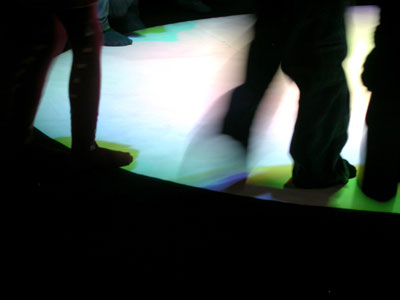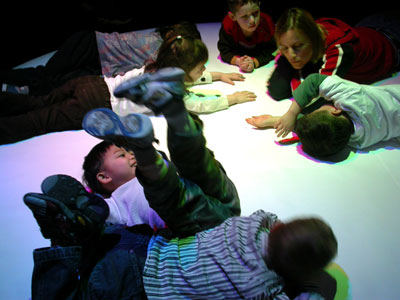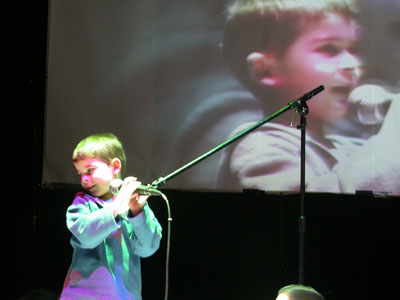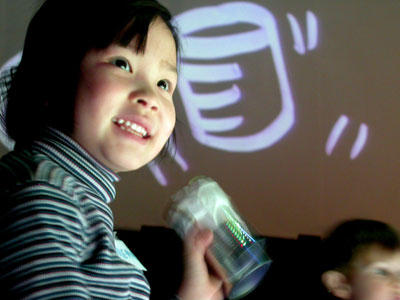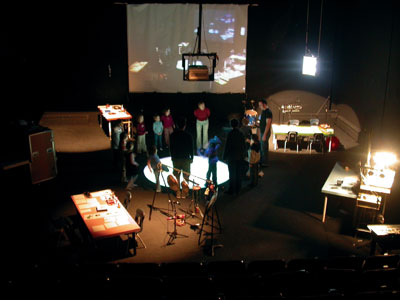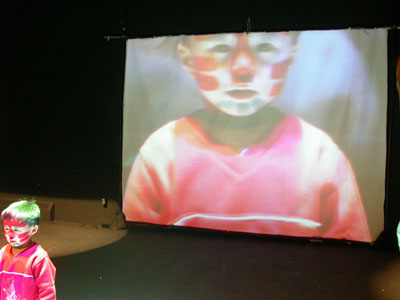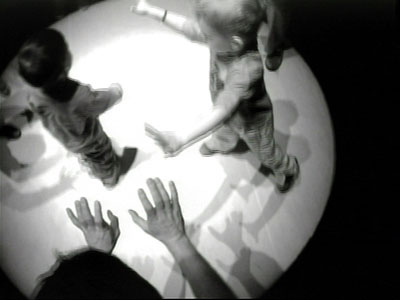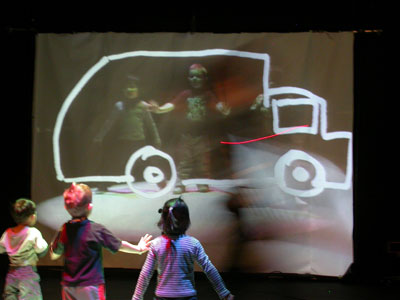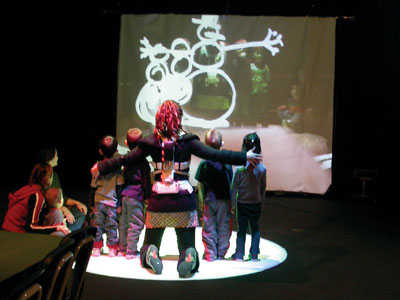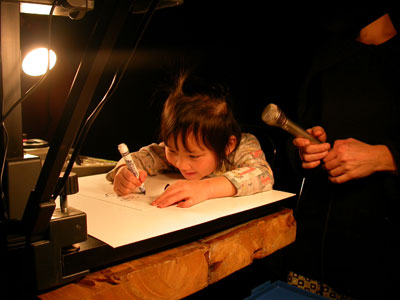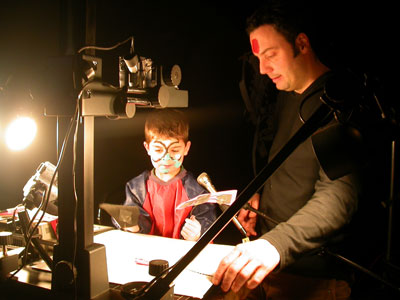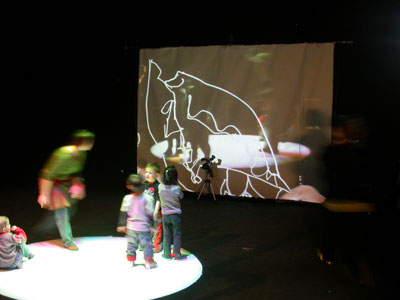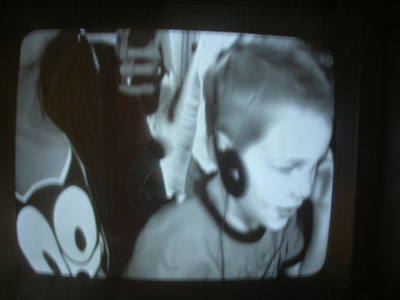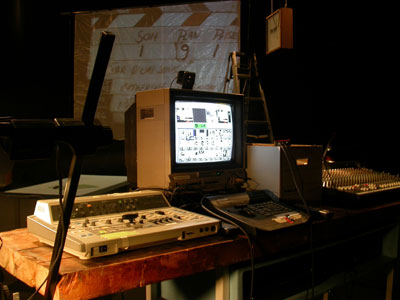 For the 3-4 years old:
Play and interact
Verbal expression at the microphone
Dance
Drawing
Music and Singing
Visual and sonic interpretation of an everyday object
Interaction with light and live video projection.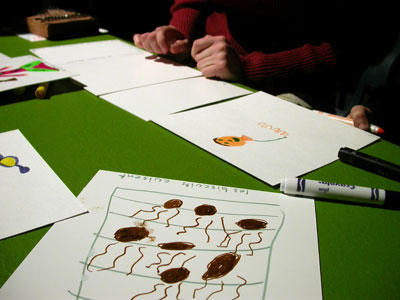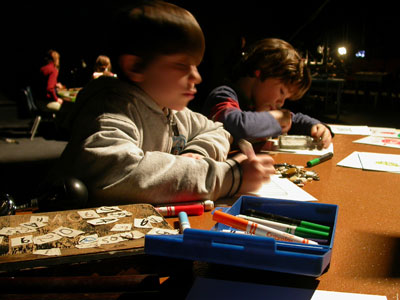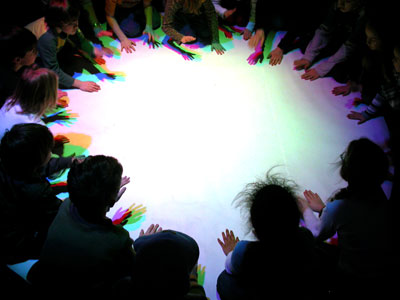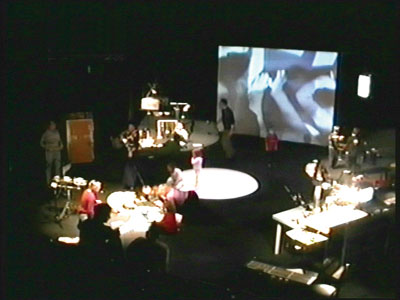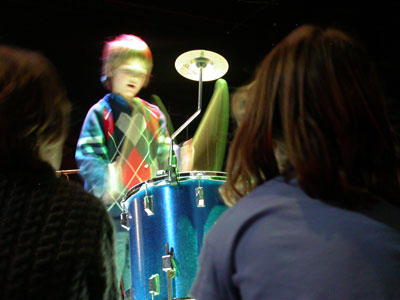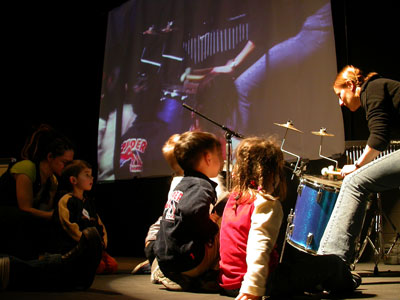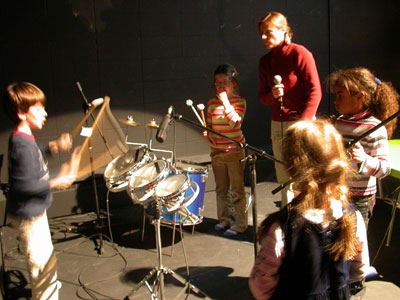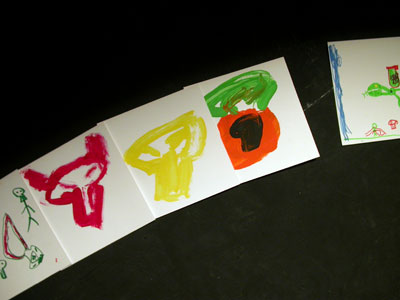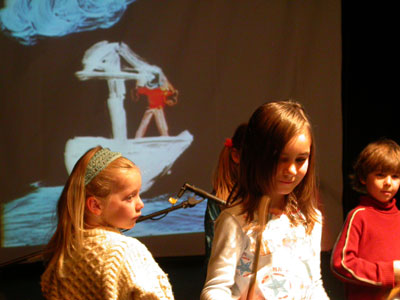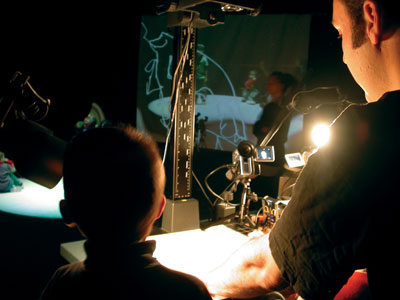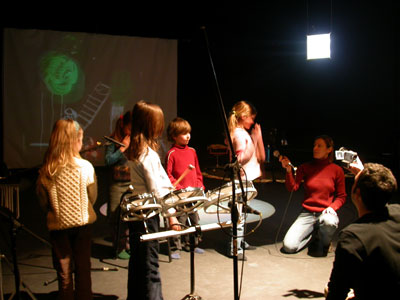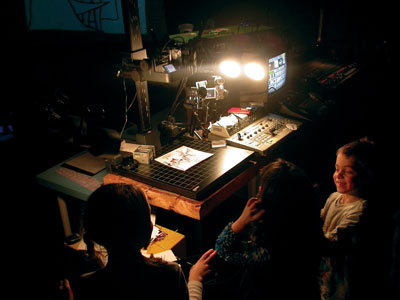 For the 6-8 years old:
Create a live animated film
Choose an object from an archiving road-case. Create a story inspired by this object and illustrate it on individual cards, such as a storyboard.
Discover rhythm with the body and with percussion instruments. Tell the story using music and voice.
Merge drawings and sound using a feedback loop system to produce an animated film mixed and projected in real-time in the theater.